Rapid Vocal Results is the "No BS" performance coaching method
Do you know the difference between a vocal performance coach and a singing teacher?
In my experience, 95% of all singing teachers are simply regurgitating the same old vocal and breathing exercises without truely understanding their form or function. No two sets of vocal cords are the same and they have no clue how to innovate to achieve rapid vocal breakthroughs for each individual singer.
A vocal performance coach is different! They understand that the secret to experiencing Rapid Vocal Results is through customised coaching.
I am a vocal performance coach and I can help you:
Learn correct natural singers breathing and vocal coordinations
Diagnose any physical or psychological roadblocks that are preventing you from being able to sing more naturally and freely throughout your vocal range, with full expression.
Develop a success-focussed mindset that will provide you with unshakeable confidence in your singing voice.
I believe that everyone should be able to afford access to world class vocal development programmes and one-on-one coaching expertise. With this in mind, I have a range of coaching programmes available to fit every budget.
I have developed a reputation for no bullshit!
As a mentor, I'm a vocal performance coach who can guide a less experienced person by helping them to build trust and model positive behaviours that will support new levels of vocal confidence.
I have worked with X-Factor finalists, NZ Idol contestants and Swedish Idol contestants. I also work with international touring and recording artists on a daily basis.
Whether your goal is to sing for the first time in front of your friends and family, or perform on the world stage, it is equally as important to me.
Rapid Vocal Results Diagnostic Session
In this session I provide a frank audit of your future vocal growth potential.
You will learn how your voice works and particularly diagnose the bad habits or incorrect muscle co-ordinations that are preventing you from reaching your current vocal goals.
This session is used to diagnose all aspects of how you produce your vocal sound. We will identify any trouble areas within your voice or singing technique that are preventing you from reaching your full vocal potential.
Once we've analysed your voice, we then work together to create a customised vocal programme to address the problem areas and focus on overcoming your voice's weak spots.
RVR Customised Coaching Programmes
The secret to experiencing rapid vocal breakthroughs and rapidly improving your vocal abilities requires that you find the right vocal performance coach for you.
It's important that both your coach and their singing method are innovative, street-tested and rock solid. No two sets of vocal cords are exactly the same, so your coach must be able to customise your vocal development learning path to suit your voice.
That's why I've developed a series of learning paths to meet any budget and give you the best possible results from day one of your vocal development journey.
Progammes are available for clients from beginner and intermediate singers, through to recording and touring artists. Every learning path is customised to fit your specific development needs.
In keeping with my "No BS" philosophy, hearing is believing.
Individual coaching rates
Book a one-to-one coaching session with me, Paule, for some Rapid Vocal Results! I coach in person at my studio in West Auckland, or via Skype.
| Duration | Rate |
| --- | --- |
| RVR Diagnostic Session | $120 |
| 60 minutes | $120 |
| 45 minutes | $90 |
| 30 minutes | $65 |
| 20 minutes | $55 |
| Vocal Gym (30 minute group session) | $25 |
Please contact me to inquire about concession pricing for block bookings.
Note: These coaching rates are in New Zealand Dollars (NZD) and apply to domestic clients only. If you are an international client, please click here for international coaching rates. Currency Converter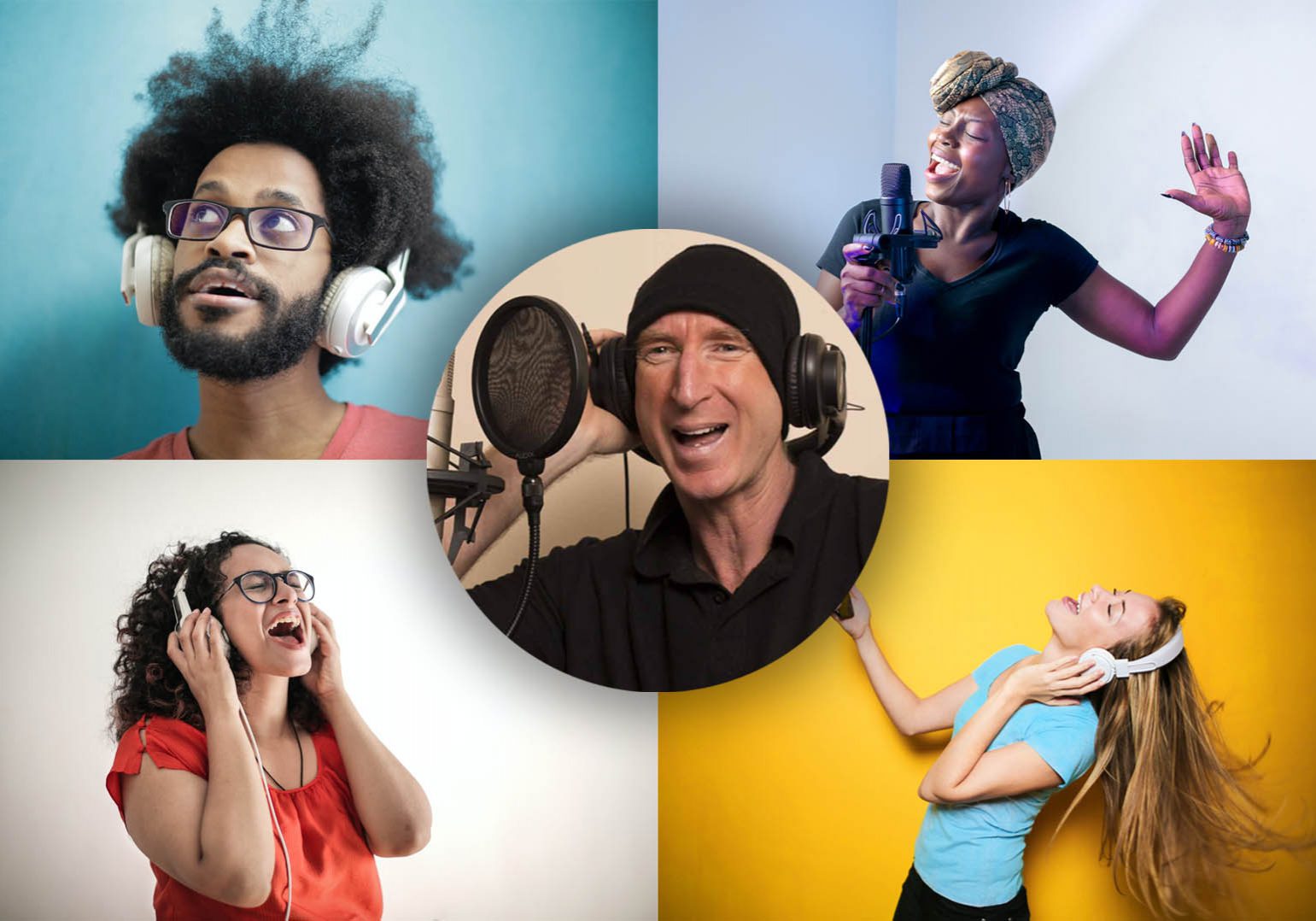 A world class vocal gym program designed to help every singer at every level. Fun, professional workouts that are run every Saturday over online video chat.
Improve your vocal flexibility and target the correct micro muscles to rapidly grow and strengthen your singing voice.
This is not a technique based coaching session. It's a cutting edge vocal flexibility and strengethening workout.
Specialty coaching programmes
Rapid Performance Results (Success Mindset)
There is a science to successfully reprogram your mind to develop a success mindset that supports you to achieve the things in life that you truely desire.
My rapid performance programme is made up of five key pillars that will increase your confidence and improve clarity. We will align your concious and your subconcious mind to support higher levels of phyiscal performance.
I can teach you which steps, activities and exercises you need to ensure you cover all key bases for successfully reprogramming your mind to create an unshakeable, success-supporting mindset.
This programme is suitable for musicians of all levels; beginner, intermediate right through to professional recording artists and is customised to fit the needs of each person.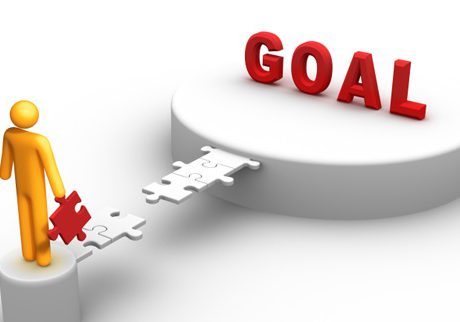 RVR Effective Goal Setting Programme
Successful people understand and appreciate that effective goal setting is a science and there is a trusted methodology for effective goal setting that requires a much deeper thought and action process than most people are willing to commit to.
When you achieve substantial goals, you open the door to a brighter future for you and your family. Achieving your goals creates a bulletproof level of self confidence and boosts your belief in yourself. This helps you create a wealth of new personal and economic opportunities for you to pursue life on your own terms.
My RVR Effective Goal Setting programme is the culmination of 10,000 hours of goal setting and personal performance research (as it applies to musicians and creatives) condensed down into a KISS format (Keep It Simple Stupid). My programme is street-tested and it works.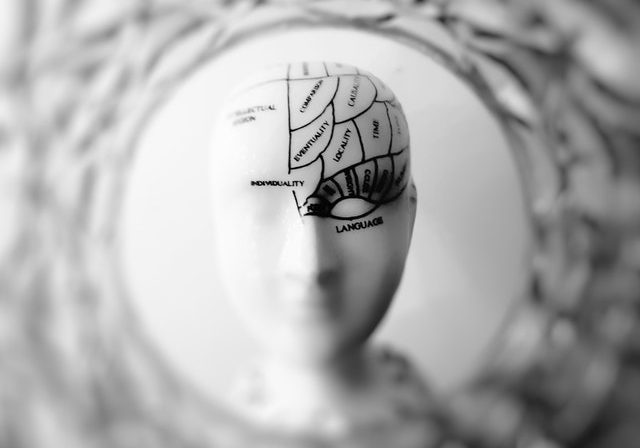 RVR Mind Over Matter Programme
Are you serious about rapidly removing all physical and psycological barriers that can impact on your ability to reach your maximum potential?
The simplest definition of Hypnotherapy is: The combination of a state of trance (i.e. Hypnosis) with therapeutic suggestions which are designed to make positive changes to the thoughts, words and actions of a person. Usually the changes will be in behaviors, but may also be in attitudes and beliefs.
When your concious mind believes one thing and your unconcious mind believes something completely different, there is a powerful disconnect that is created in your belief system which will seriously sabotage your efforts to develop new skillsets and achieve your most meaningful goals.
This programme uses guided, custom-designed hypnotic suggestions that are aimed at your subconcious brain. These hypnotic suggestions rapidly help you break old, unhealthy performance habits by forming powerful new neural pathways in the brain that support and encourage higher levels of performance and achievement.
This programme is a "must have" to help you avoid the pitfalls of self-sabotage and is ideal for any musician that is looking to supercharge their natural performance abilities from the inside out. It's perfect for anyone who lacks the belief in themselves and wants to feel better and more confident about taking the big, courageous steps they need to achieve their career and performance goals.
Clients also use this programme to achieve successful results when they need to get over stagefright or have trouble remembering lyrics.
Your concious mind, your subconcious mind and your body must all be in alignment and share one clear vision of purpose. This will help you to rapidly achieve higher levels of performance and supercharge your motivation and drive to achieve your most exciting career goals.
RVR World-Class Ear Training Programme
For any singer who has trouble singing on pitch, being able to sing in key, or confidently follow vocal melodies.
This programme is a must have for aspiring singer-songwriters looking to improve vocal melodies and create professional song arrangements.
Even if you're not a singer and you play guitar, bass, piano, or any other instrument and want to learn to improve your ability to learn and improvise by ear, this programme is for you.
If you want to increase the accuracy of your pitch, you need to get in touch today.
RVR Audition Buster / Crash Course (4 weeks)
A lesson each week for four weeks, aiming to deliver Rapid Vocal Results in the shortest time possible by focussing on a specific goal.
Ideal for anyone that's preparing for a band or show audition.
RVR Song Writing Workshops
Beginner to intermediate song writing. We will cover essential music theory and how to develop your own songwriting templates to produce professional sounding songs.
Learn how to create your own songs, how to write lyrics, build chord arrangements, and how to create your own vocal melodies.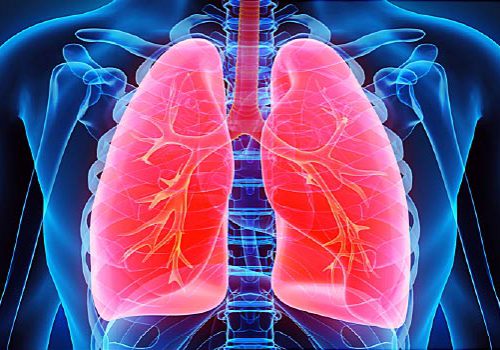 RVR Super Breathing Programme
Rapidly improve the flexibility, strength and conditioning of your diaphragm. You'll also strengthen your inhilation and exhalation muscles through safe exercises.
During this programme, your cardio fitness to sing diaphramatically throughout an entire show will become super, without needing to revert to upper chest breathing or running out of steam. The benefits of the techniques learned during this programme can't be realised through singing alone.
The RVR Super Breathing Programme is the ideal supplement to an RVR singing programme and can also provide other health benefits by increasing the level of oxygen to your bloodstream. Secondary benefits include:
Improved cognitive reasoning and thought
Improved motor skill development
Increased circulation
Improved natural detoxication
Helps repair damaged cell tissues and your body's ability to generate new cells
Improved sleep
Boosted energy
Improved stability of nervous and digestive systems
RVR Confident Communicator Programme (Public Speaking)
Learning how to develop effective communication skills is your ticket to fast track your success in the academic and business worlds. It's not just what you say, it's how you say it.
Professional speakers always make it look so easy on stage. All effective communicators have a secret in common. Whether they know it or not, they all have learnt how to use diaphragm breathing to reduce stress and strain, and improve the efficiency of their vocal performances.
In this programme, you'll learn the ability to speak effortlessly from the heart, and connect powerfully with your chosen audience by learning how to use your RVR diaphragm breathing coordinations. You'll learn how to supercharge your vocal delivery by connecting to your emotions and much, much more. Take your public speaking abilities to a whole new level.
Suitable for all levels; from high ranking business people who are looking to inspire their coworkers, entrepeneurs looking to pitch to angel investors, salespeople looking to smash their next quarterly target, through to jobseekers who are looking to appear more confident in an interview.
RVR Anxiety Buster Programme
Panic attacks are sudden periods of intense fear that may include heart palpitations, sweating, shaking, shortness of breath, dizzy spells, or numbness in fingers or limbs.
An intense panic attack can leave you feeling like you can't breath at all, and that you're suffocating. They are debilitating and can rob you of your personal confidence. That's bad enough at home, but if you've ever experienced a panic attack in public, or at your workplace, it can really affect how others see you, and consequently, your own self esteem.
Medication to combat panic attacks is not an ideal solution, as the root cause in your own body is not being addressed.
I can teach you to understand what causes a panic attack and special breathing coordinations that will help to reduce the effects of a panic attack and return your breathing to normal in record time.
Anyone who experiences panic attacks will have their life changed positively by this programme.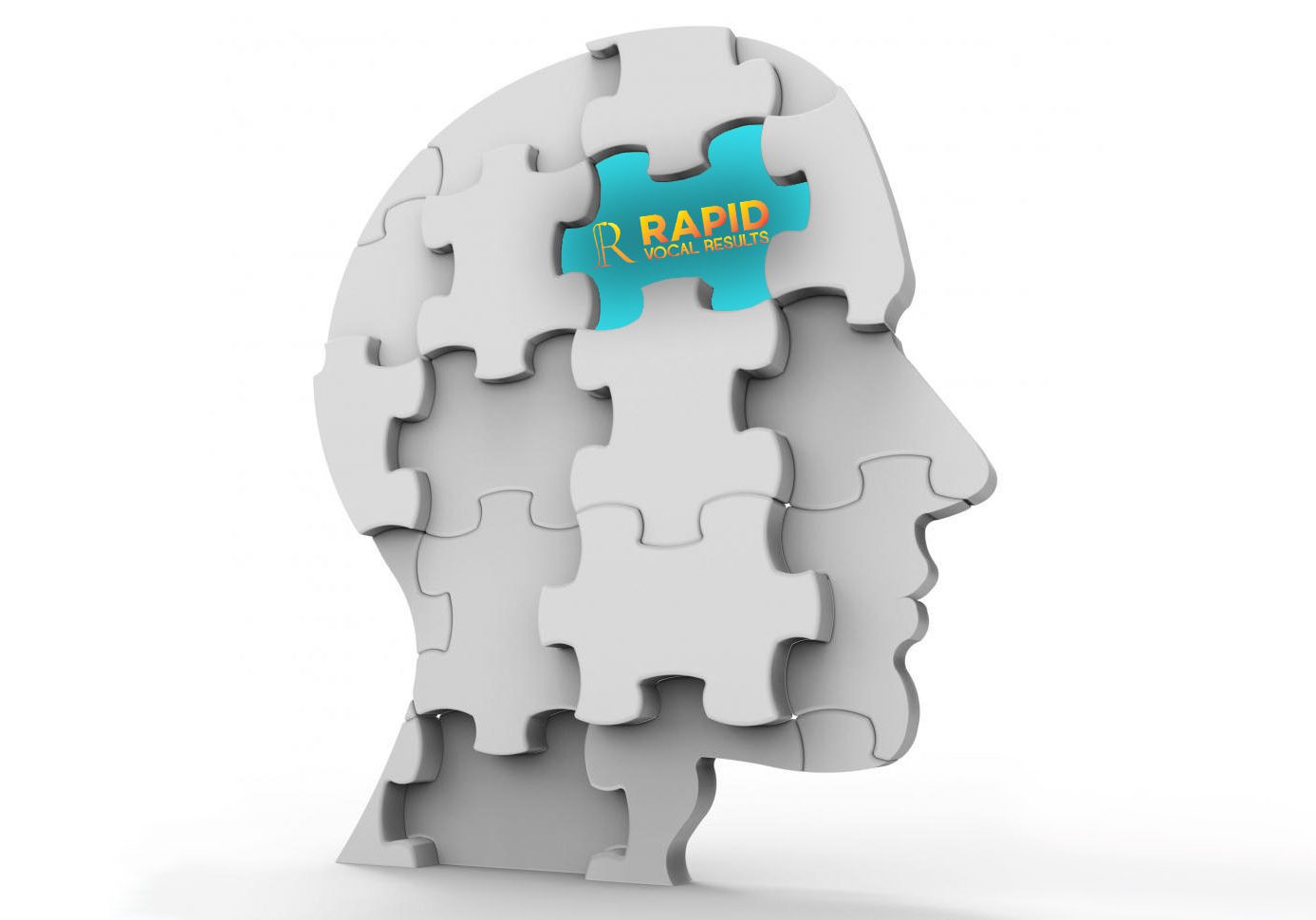 RVR 'Nu Way to Learn' Programme
For those that experience challenges in learning new skills using existing learning methods, the RVR 'Nu Way to Learn' programme is for you.
Together we can uncover your brain's preferred way of learning and when we use that preferred way of learning, we can get you driving on the fast lane to develop new, exciting neural highways.
I have successfully worked with clients that have all kinds of learning (both diagnosed and undiagnosed) or physical challenges, including stroke and heart attack victims, as well as students with asperges and ADD.
Learning disabilities are due to genetic and/or neurobiological factors that alter brain functioning in a manner which affects one or more cognitive processes related to learning. These processing problems can interfere with learning basic skills such as reading, writing and/or math. They can also interfere with higher level skills such as organization, time planning, abstract reasoning, long or short-term memory and attention.
Learn new physical and soft skills faster and easier, then retain new knowledge for longer using the RVR 'Nu Way to Learn' programme.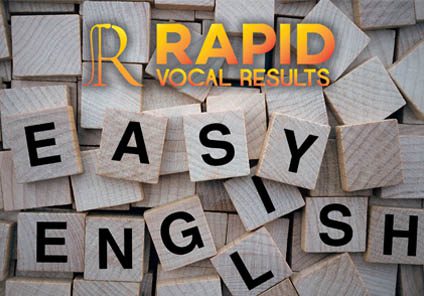 RVR Easy English Programme
This programme is targeted toward singers and/or business people who require clear communication as part of their job, or need to improve their public speaking skills.
The programme is ideal for singers who have learnt English as a second language and/or have difficulty with their pronunciation. During customised coaching sessions, singers will learn how to sing and perform western pop, rock, soul and R&B music, and speak with the same authentic vowel sounds and pronunciation as their favourite western artists.
Together we'll work through pronunciation, grammar and authentic vowel shaping workshops (and much more!) to help you improve the sound and delivery of any English language songs you wish to perform.
---
If you have a vocal, breathing or confidence challenge and you don't see a programme that looks right for you, I will customise coaching content based on your unique requirements. Contact me now to discuss how I can help you overcome your temporary challenges.
I can save you days, weeks, months, years of vocal frustration and put you on the shortest path to developing your confident performer voice.